The Beautiful Game: Meet the Players - Debra... →
jogosbonito: What makes Jogo Bonito different from other documentaries about capoeira? The film's strength lies in its exploration of the martial art through the experiences of those who practice it- from the beginning student to the Mestre. Our players provide an important foundation for the film- without…
3 tags
2 tags
3 tags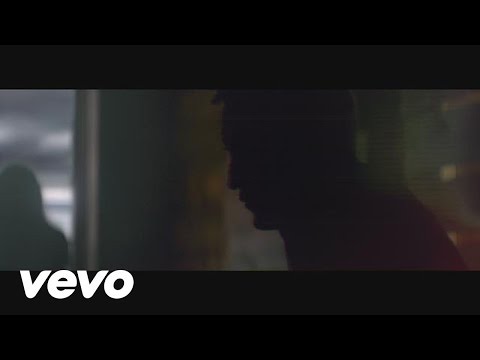 Watch
CTRL+Console Help this get funded…. http://www.kickstarter.com/projects/jeffchow/ctrl-console-creativity-unleashed?ref=email Great looking edit control app for ipad and iPhone, works with FCP and Premiere Pro.
1 tag
Awesome Stop motion video →
Link to a very cool stop motion video made with Moleskin notebooks.  from colossal.com
3 tags
An interview with the creators of "Samsara" →
An interview with director Ron Frick and producer Mark Magidson talking about shooting and editing their new film Samsara. link via nofilmschool.com
A sad day for Film →
A great article about NLE's and which way I'm... →
Phillip Bloom sums up I feel about NLE's and which way to move forward, additionally I think many other people feel the same. 
Film has officially died... →
An end to an era… Martin Scorsese, the champion of film preservation has decided to shoot his next film digitally. Although previously filming Hugo digitally because it made sense to do so since the movie was 3D, he's decided to leave the world he's been trying to preserve behind, and move to the future. 
Starry Night in Dominos →
Great find from "This is Colossal"  Domino artist "Flippycat" Recreates Van Gogh's Starry night in dominos. Very cool video attached too, Great time lapse, and all around cool video. 
The Master Teaser →
Finally, a teaser for the upcoming PT Anderson film "The Master". I cannot wait to see this. 
4 tags
4 tags
A very cool game to test you color matching... →
A fun way to see how good you are a color matching and work on your color correction skills. 
3 tags
Trailer for Samsara... →
This just in… Ron Fricke doing a follow up to Baraka.  I cannot wait this is going to be amazing. 70mm film, must see on the big screen.  Check out the trailer, watch in the highest resolution. 
5 tags
Cool Color Grading tips for Premiere Pro →
4 tags
You Are What You Eat →
6 tags
Newermind: Spin magazine's tribute to Nirvana's... →
For the 20th anniversary of Nirvana's Nevermind, SPIN magazine has put together a tribute of covers by a gallery of artists. This tribute, available for free download via SPIN's facebook page til July 25th then available on SPIN's website, is a fantastic tribute to a band that, in my opinion, changed the face of rock music. With a variety of great artists, the album is a great reminder of...
5 tags
OMG! The Dark Knight Rises Teaser →
The teaser trailer for Christopher Nolan's upcoming The Dark Knight Rises. Pretty amazing, show some old footage from Batman Begins, and some new footage too, looks like it's going to be a great conclusion to the Nolan trilogy. 
5 tags
4 tags
Contagion →
The trailer for Steven Soderbergh's new thriller. Looks pretty awesome.
5 tags
Netflix Rate Hike Rant →
A gizmodo article on the upcoming rate hike for netflix subscribers.
7 tags
Go from FCP7 to Premiere Pro →
A great short video on exporting an XML from final cut to open in premiere.
7 tags
Dark Knight Rises teaser poster. →
9 tags
Unhappy with Final Cut "Pro" X →
With a not so great release of Apple's FCP X, Adobe chooses to capitalize on disgruntled professional editors. Might be worth a look, considering many people feel apple is leaving their professional user base behind and catering towards consumers. This attached article talks about adobe dropping their price for switchers by 50%. thats a great price point for any pro, half off the entire...
5 tags
Cool Tool for Filmmakers →
Here's a cool post from the blog No Film School with a killer app for DSLR filmmakers, or any filmmakers for that matter.
Great article about the leak of "The Girl with the... →